Events - Termine zum YouTube Kanal >> DIE BOX

ABENDKASSE kein Vorverkauf.
Reservierung per Email möglich: Diese E-Mail-Adresse ist vor Spambots geschützt! Zur Anzeige muss JavaScript eingeschaltet sein!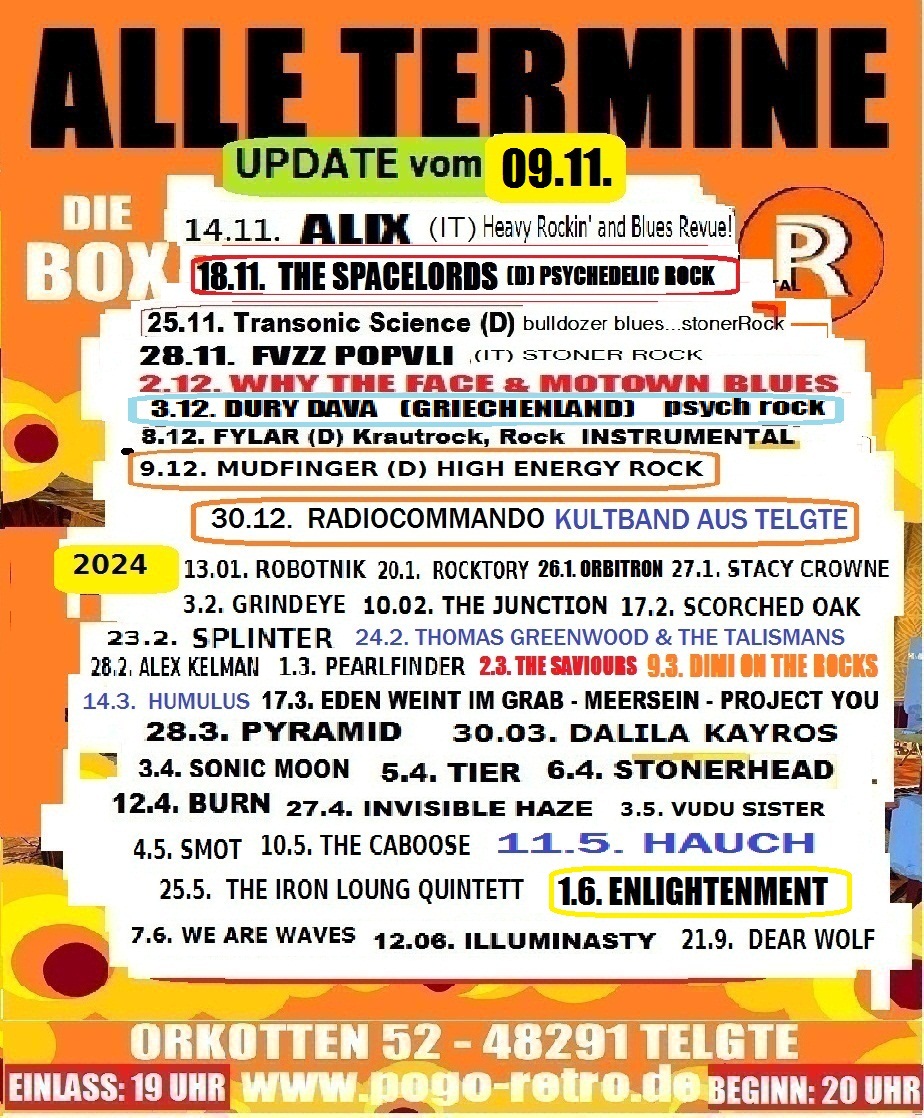 Konzerte ab 2022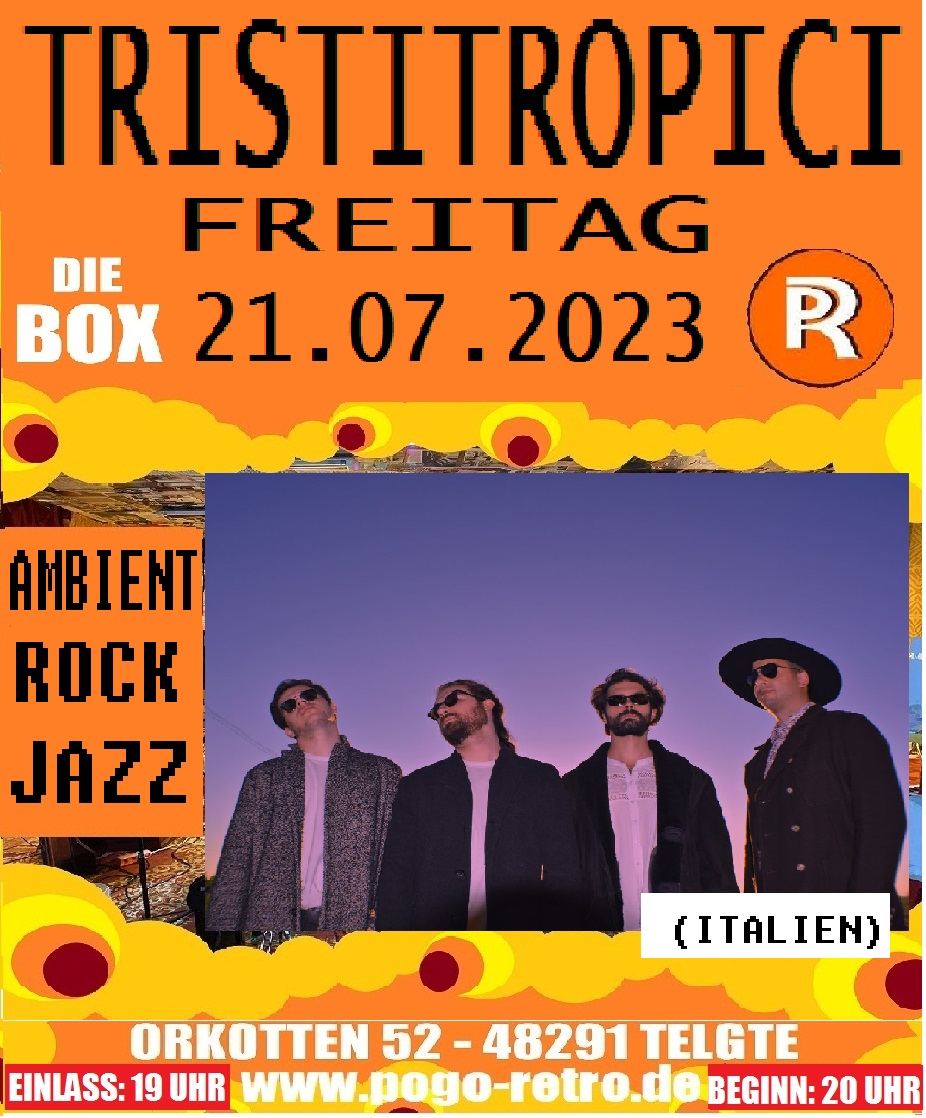 https://www.facebook.com/tristitropici/
---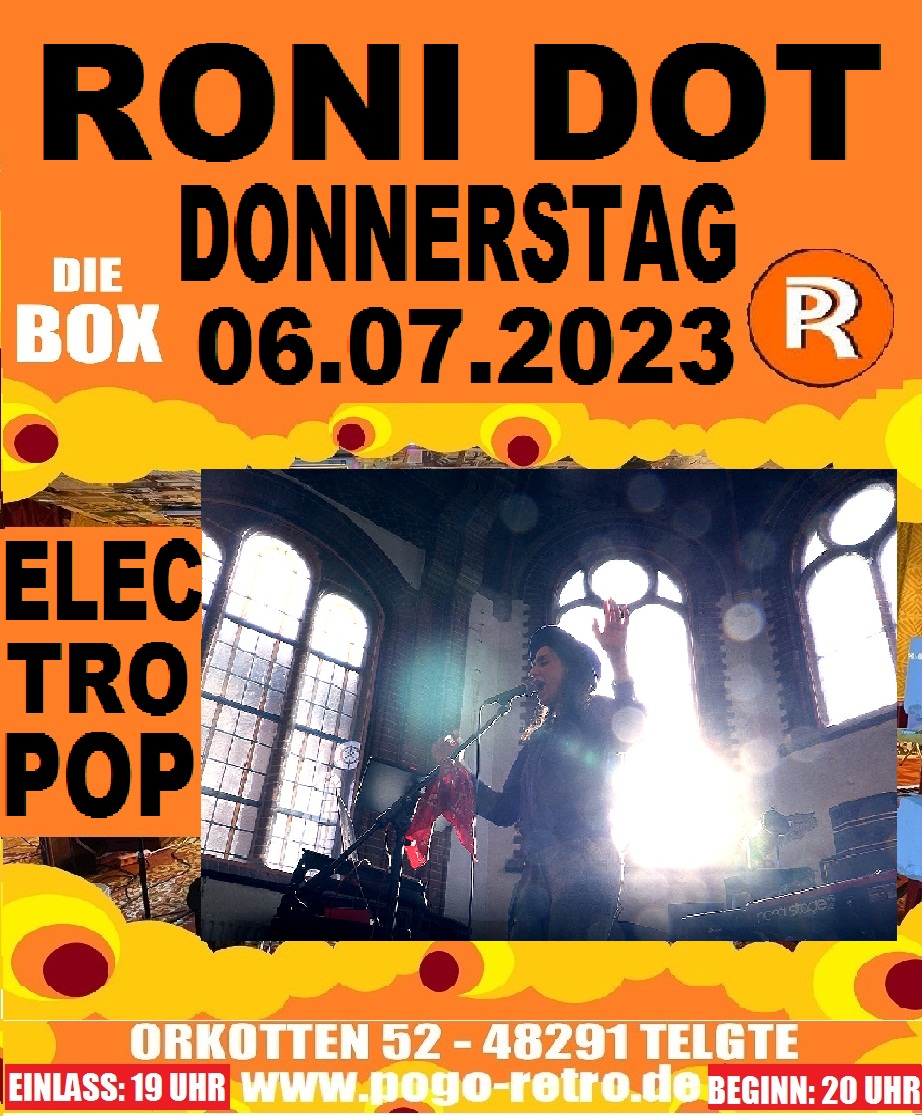 ---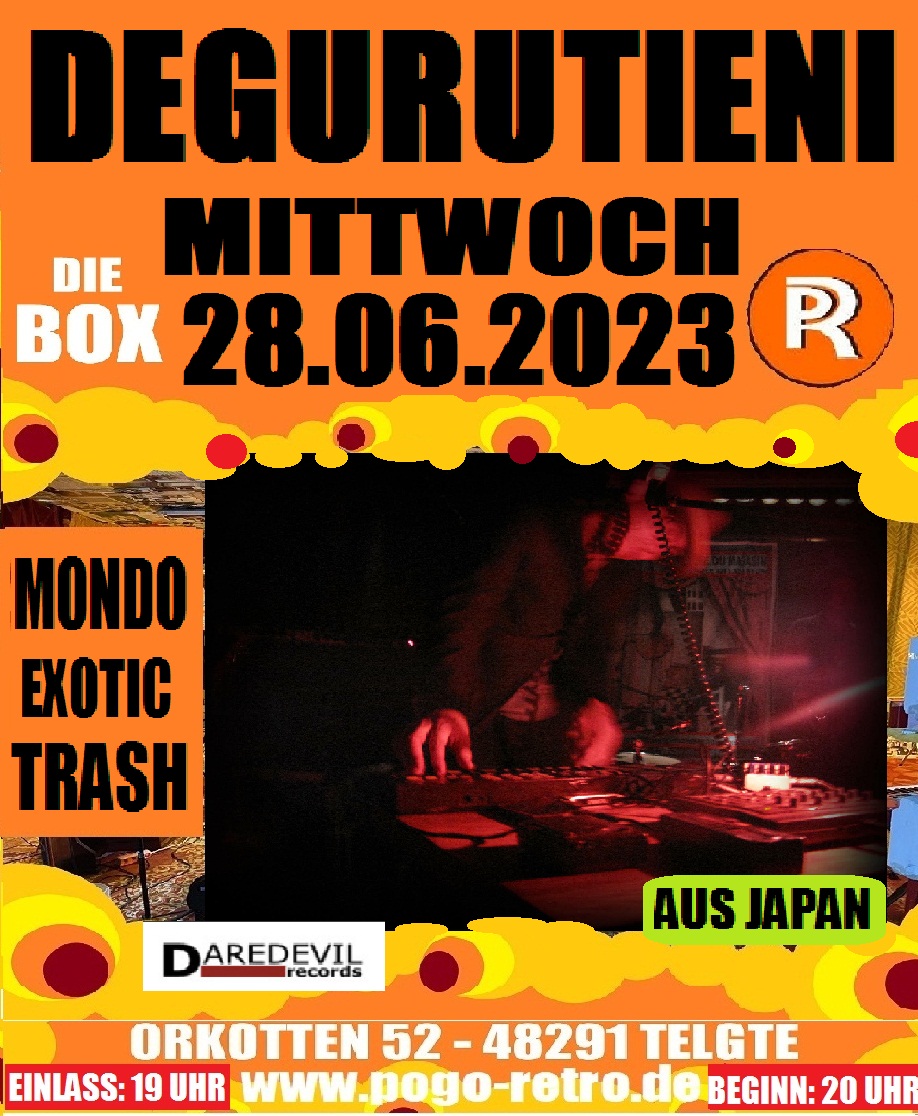 ---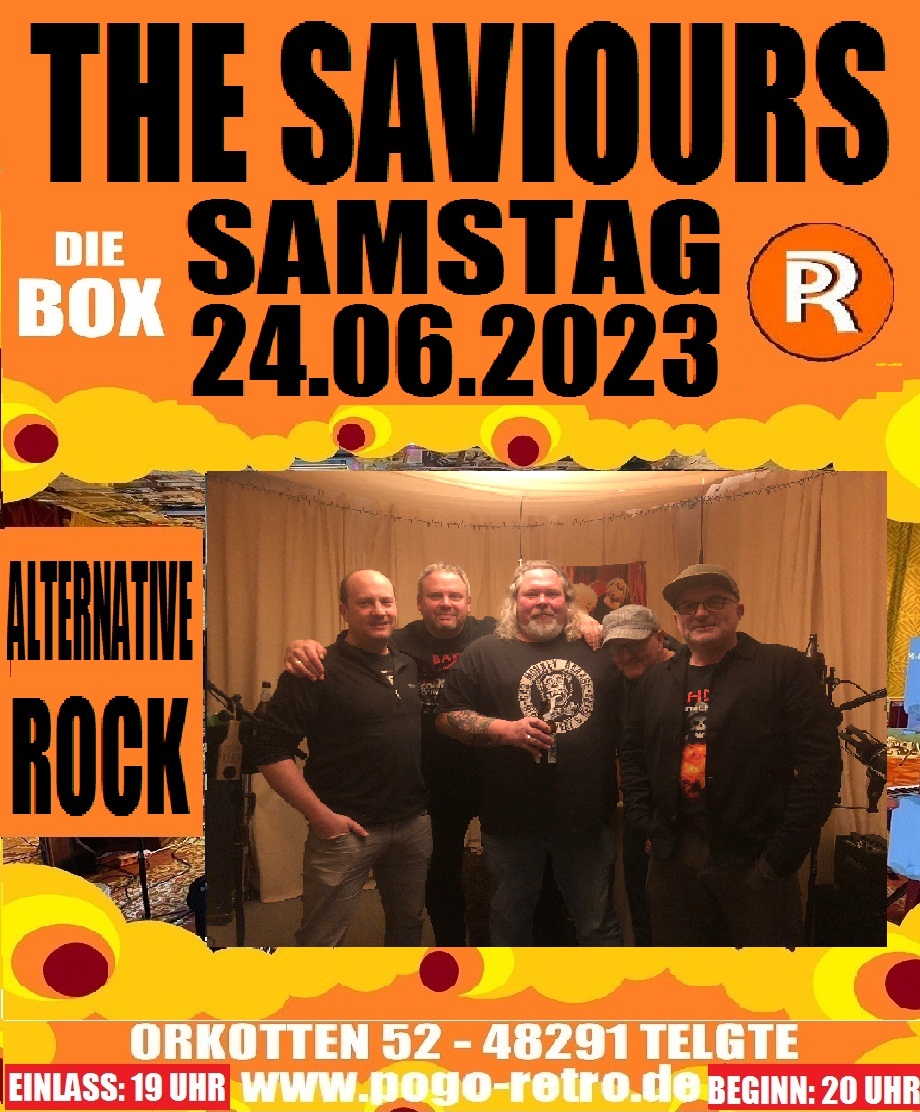 ---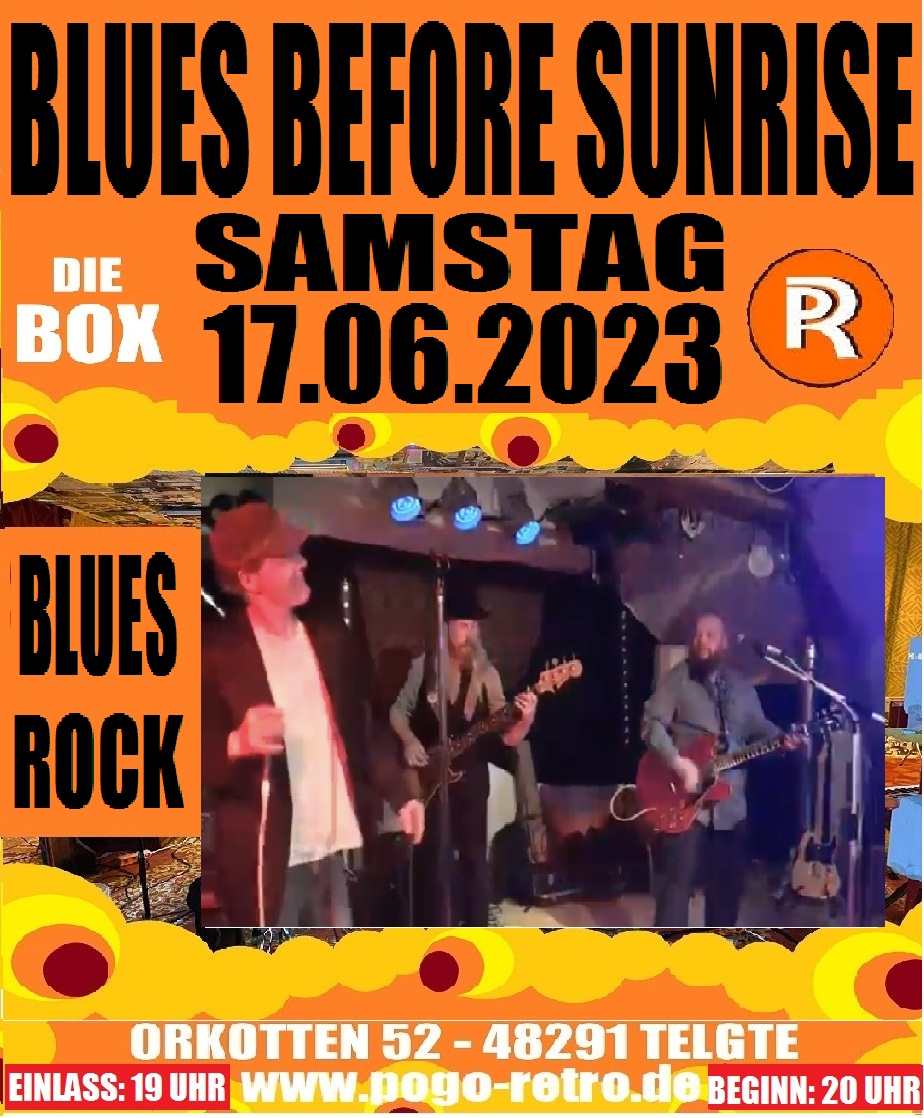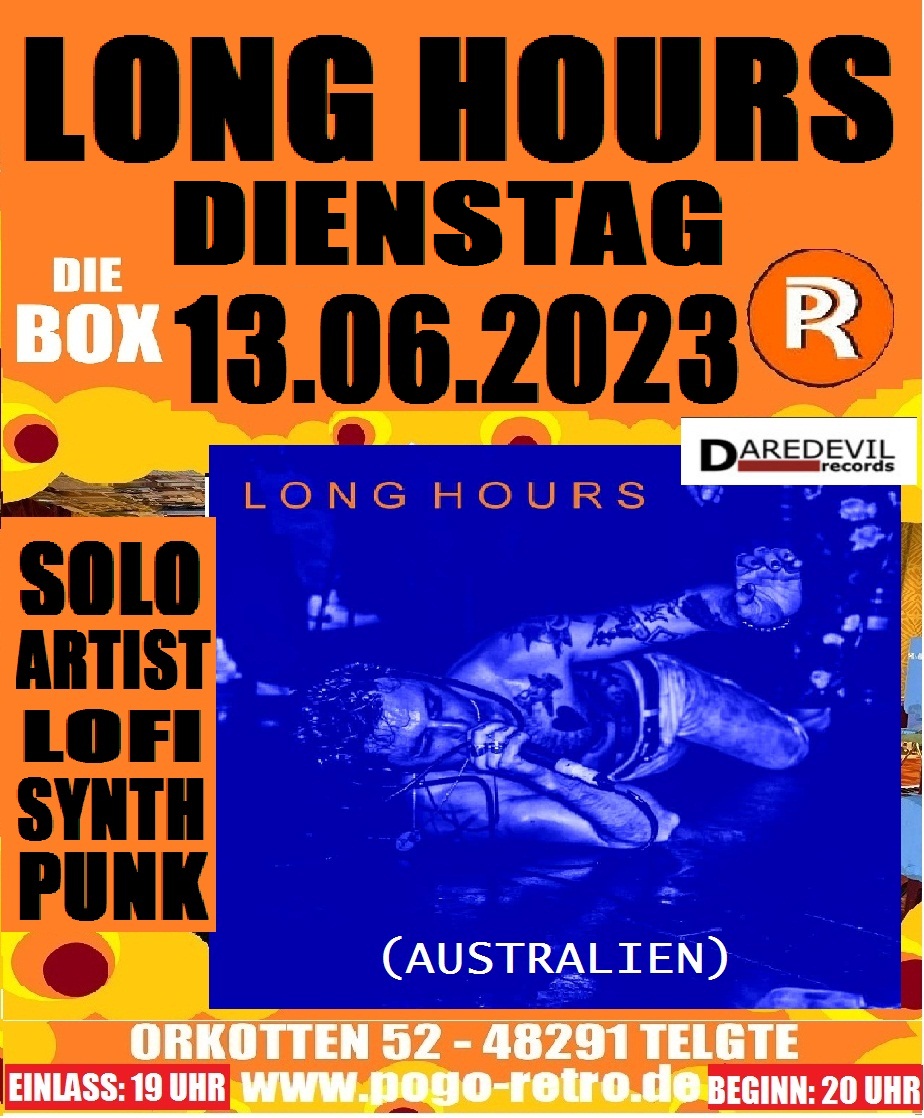 http://www.longhours.bandcamp.com
---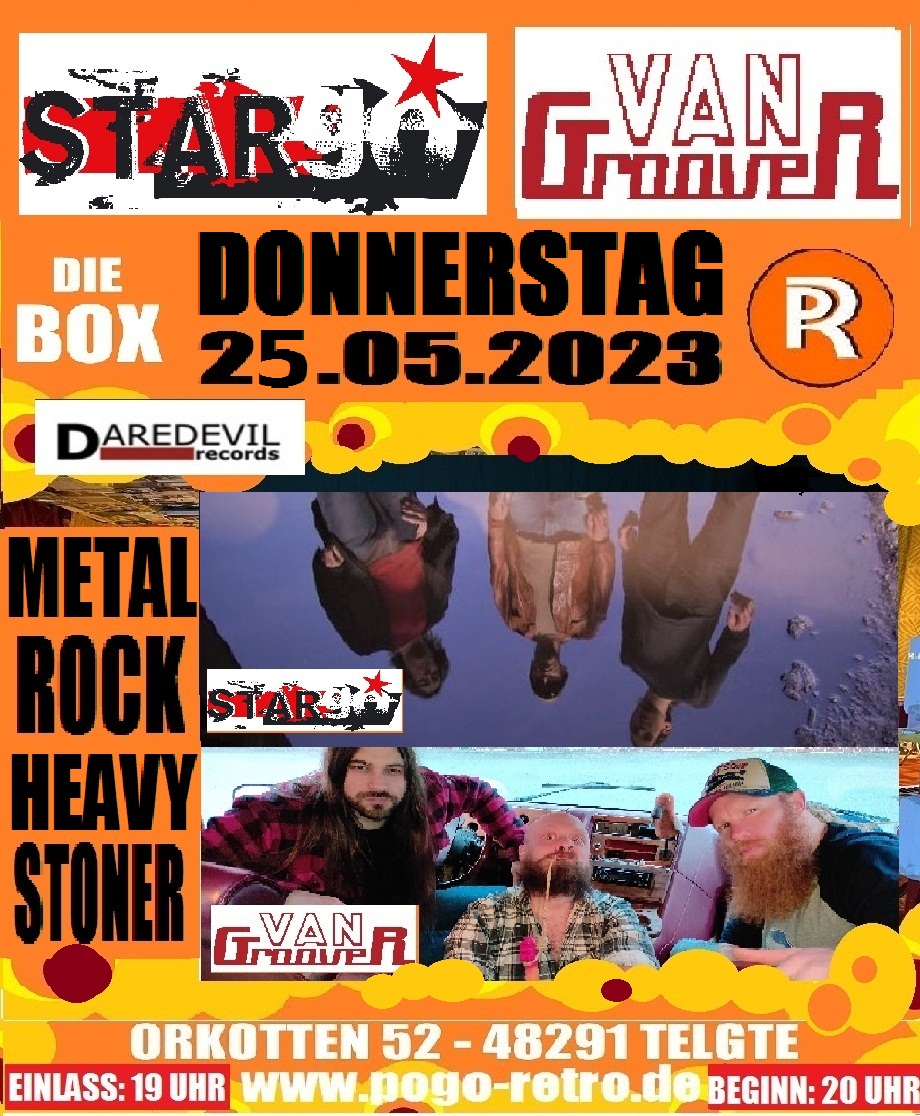 https://www.stargo-rocks.de
---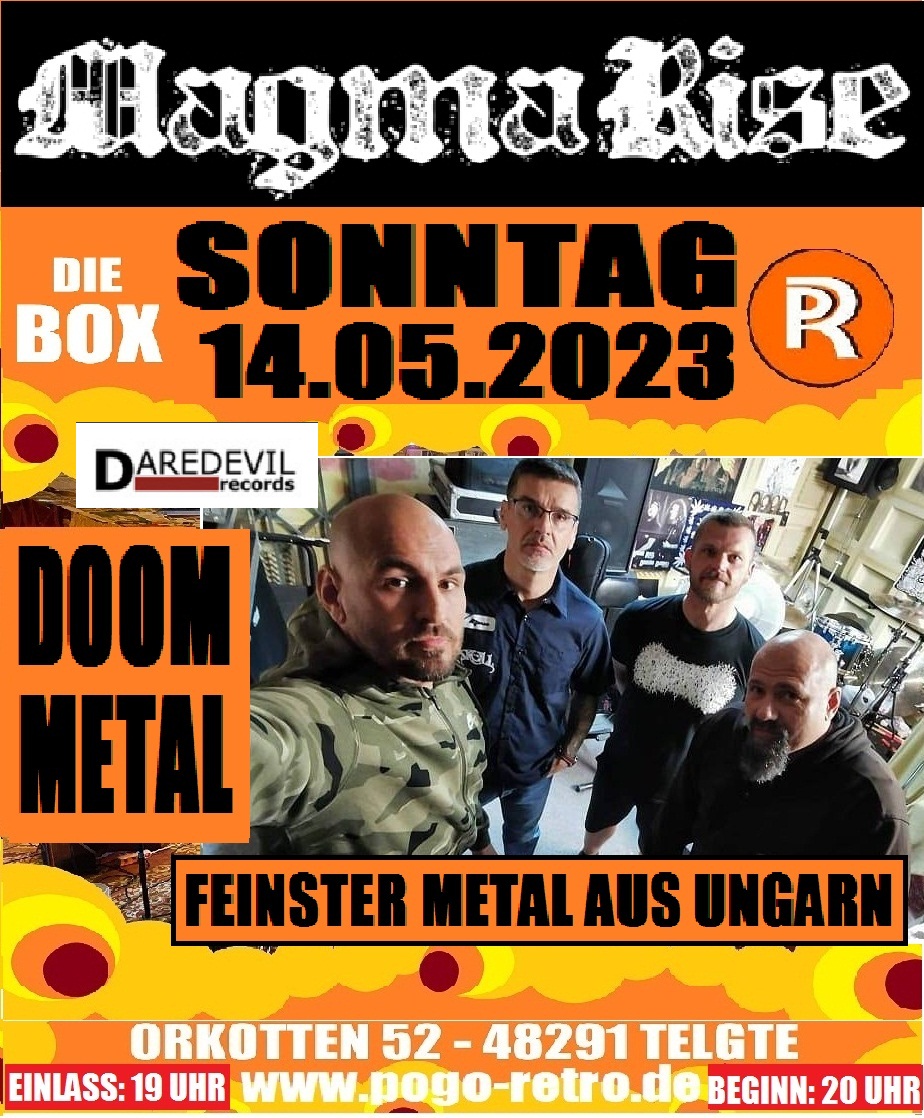 https://www.youtube.com/@magmarise2017/featured
---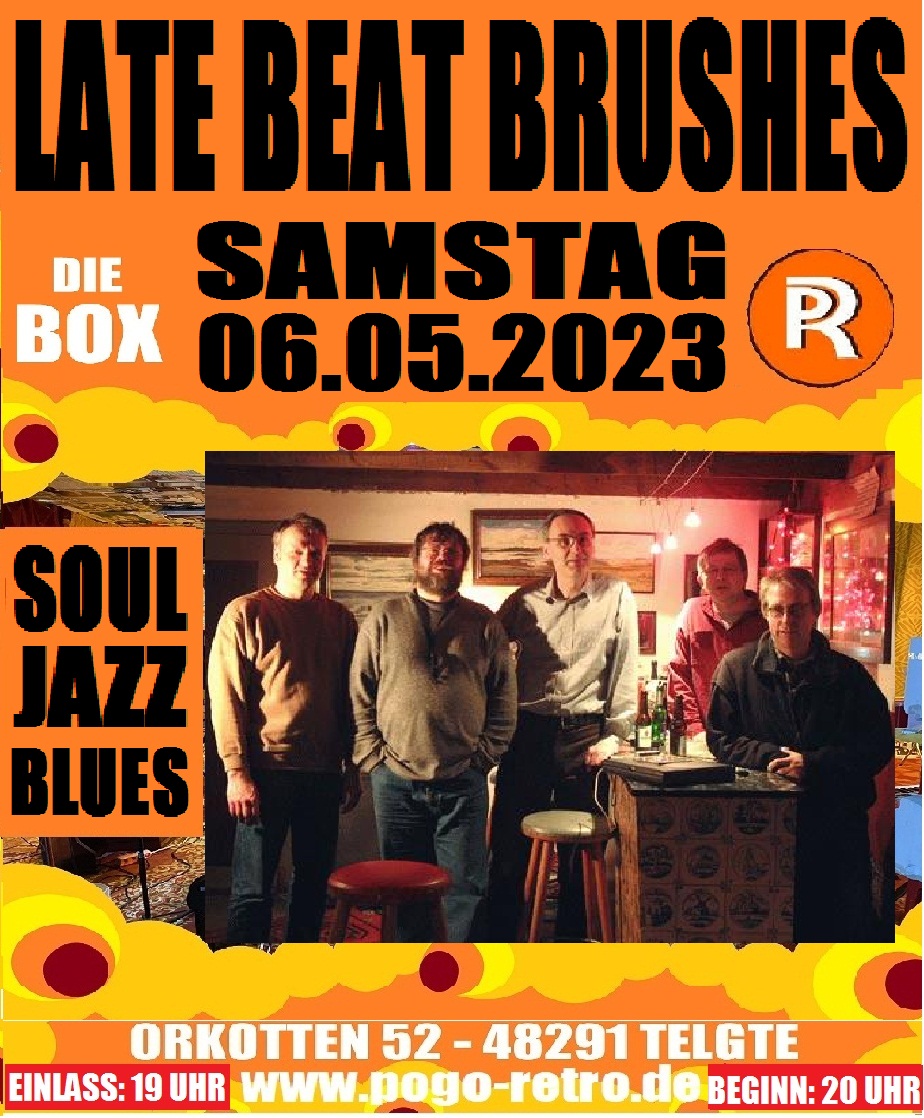 DIE BOX - VIDEO: https://www.youtube.com/watch?v=iCDsZY8Gp-8
---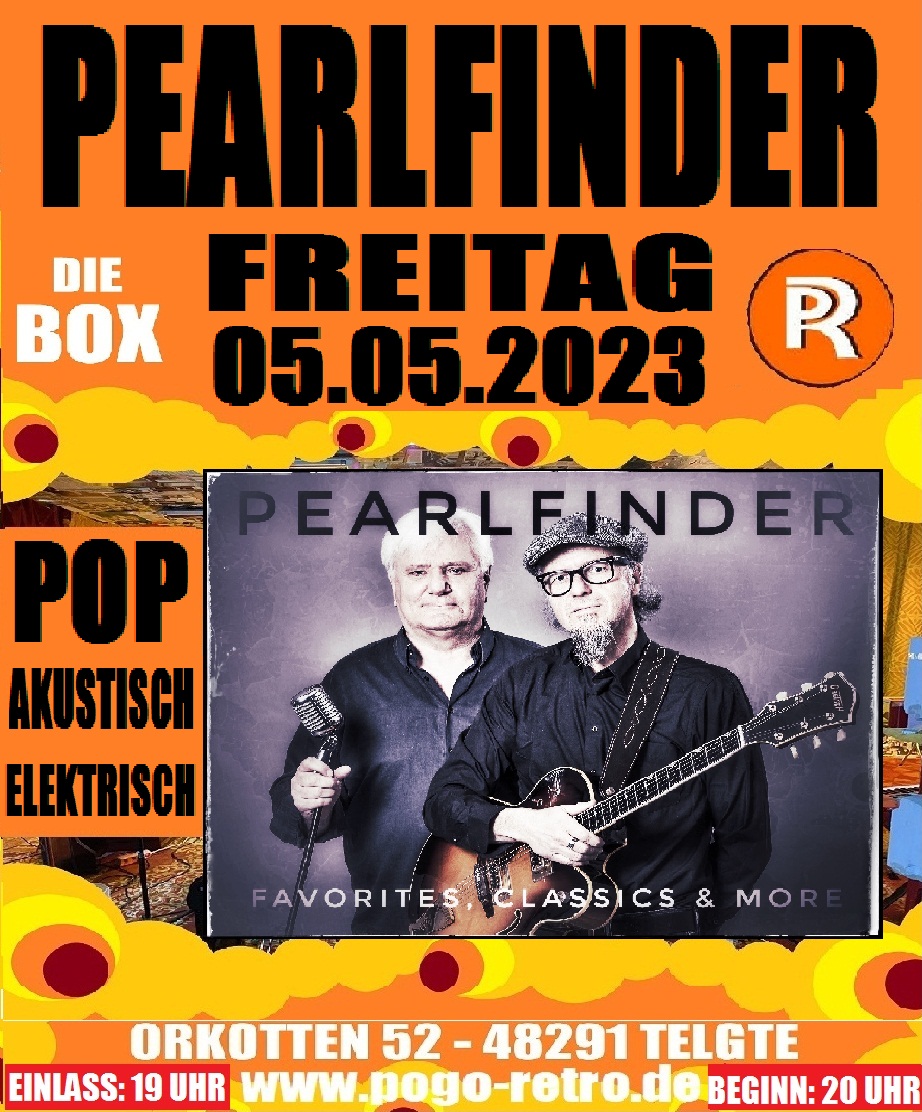 https://www.youtube.com/watch?v=c5IV-vSdCfQ
---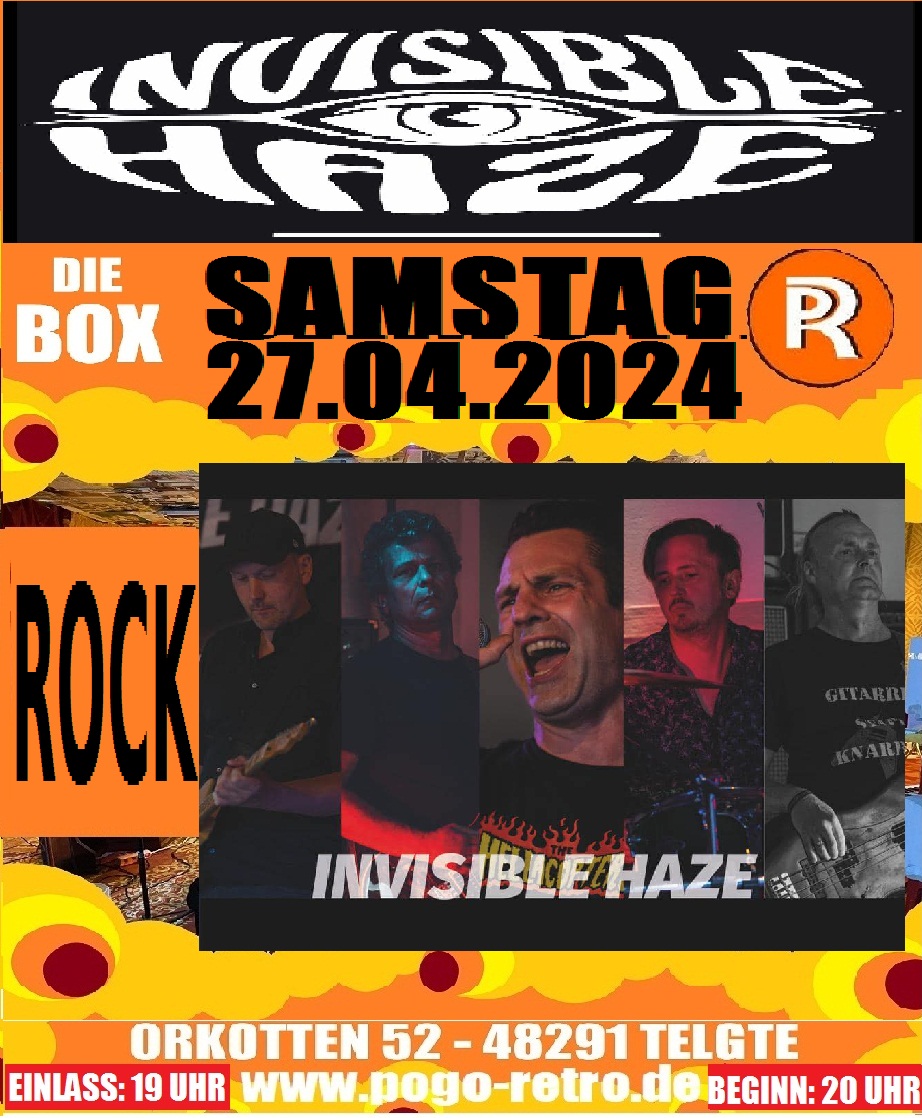 ---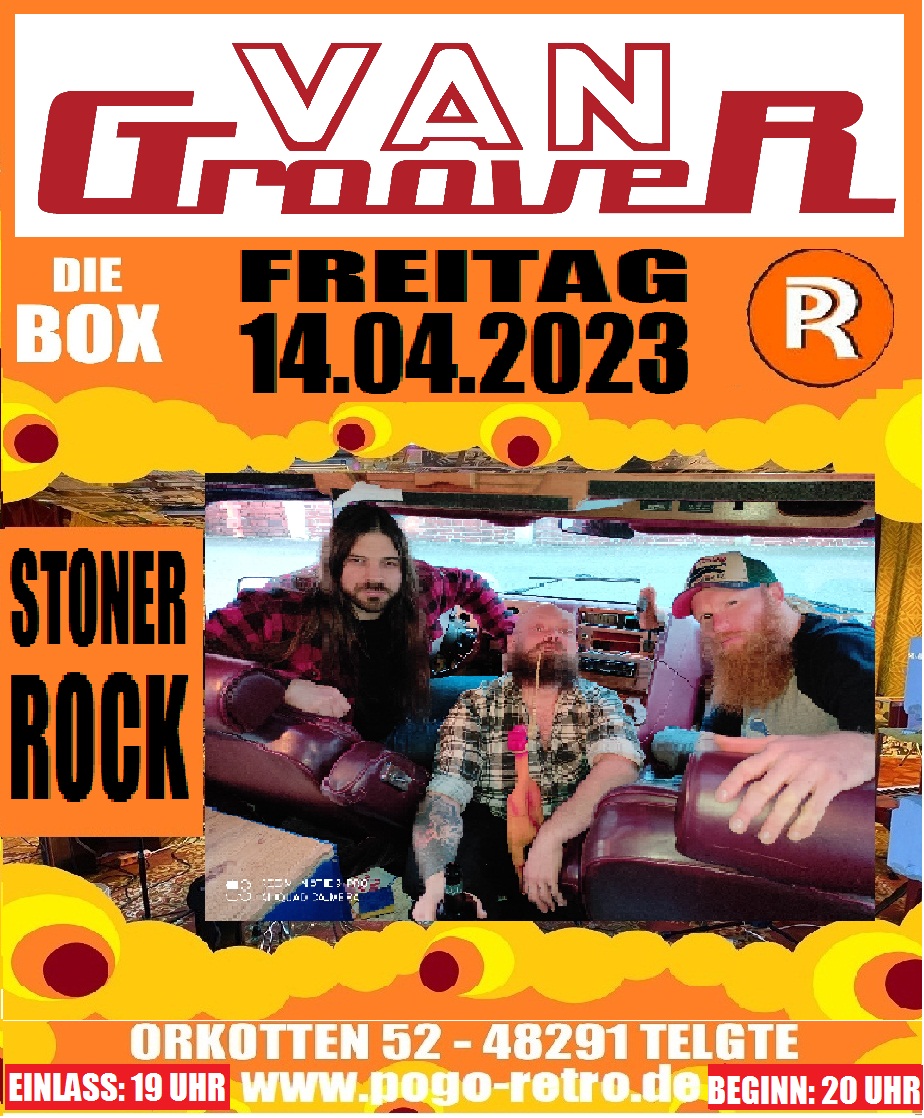 STONER ROCK AUS HESSEN
https://youtu.be/qTEfKue0caw
http://www.van-groover.de
---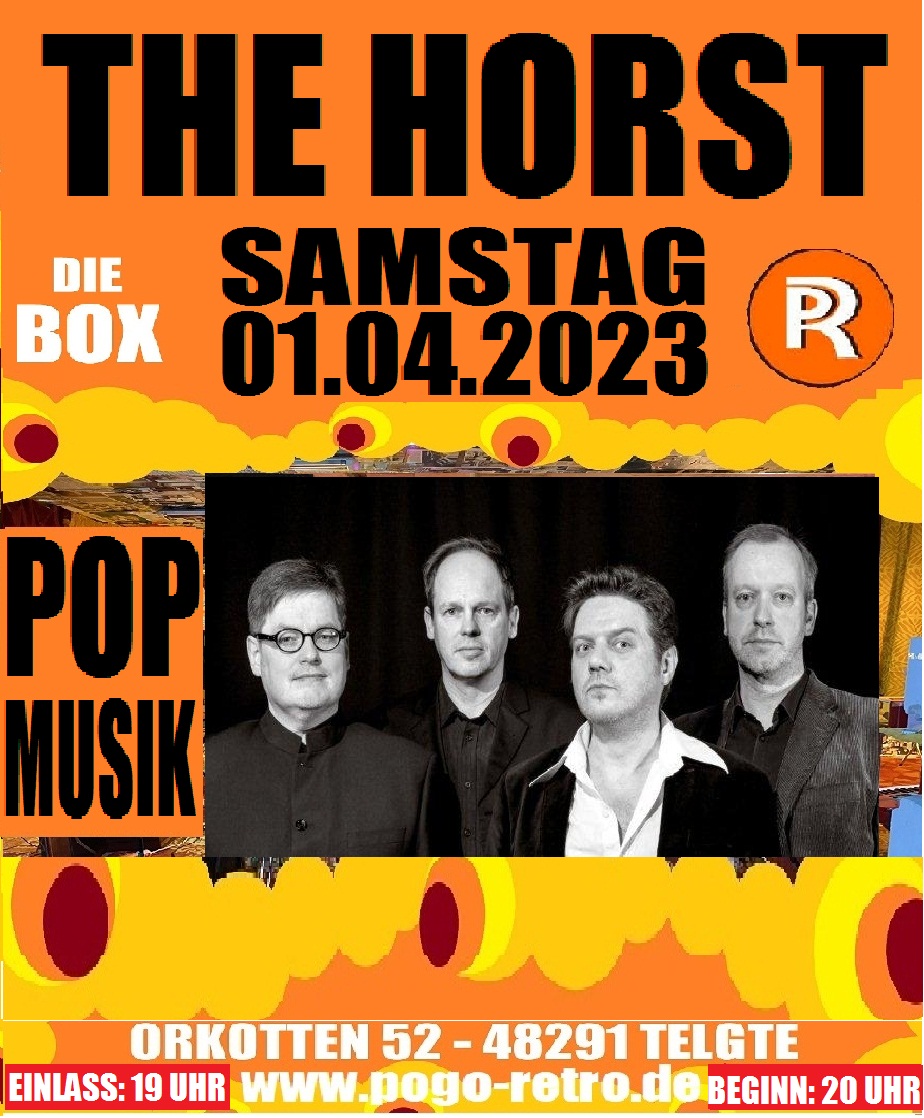 POPMUSIK AUS MÜNSTER
https://youtu.be/9poGKi7u9jI
https://www.facebook.com/thehorstband
---
INDIEROCK aus Köln.
https://youtu.be/F1SlOn3IMKg
http://:instagram.com/jp.lewis.music/
---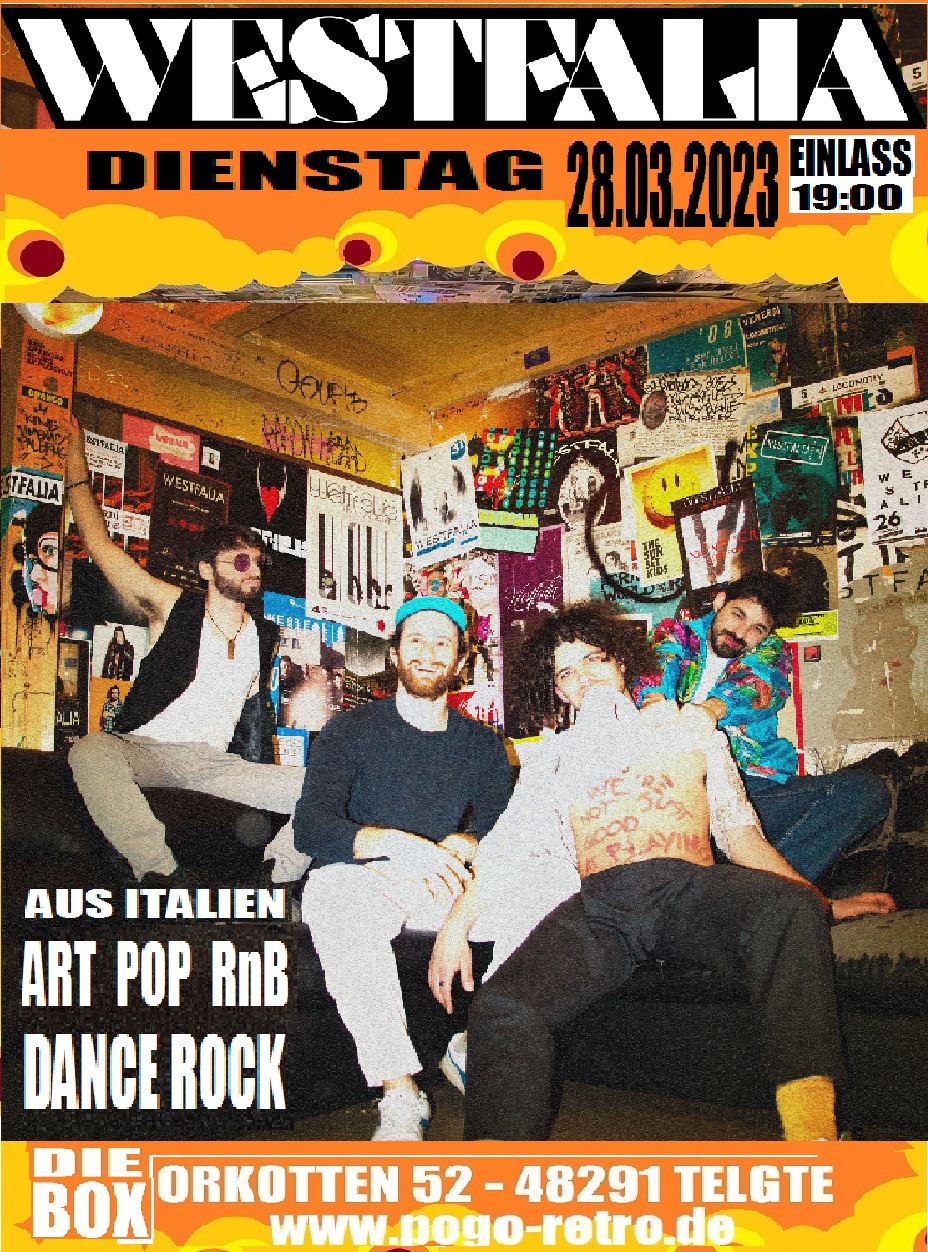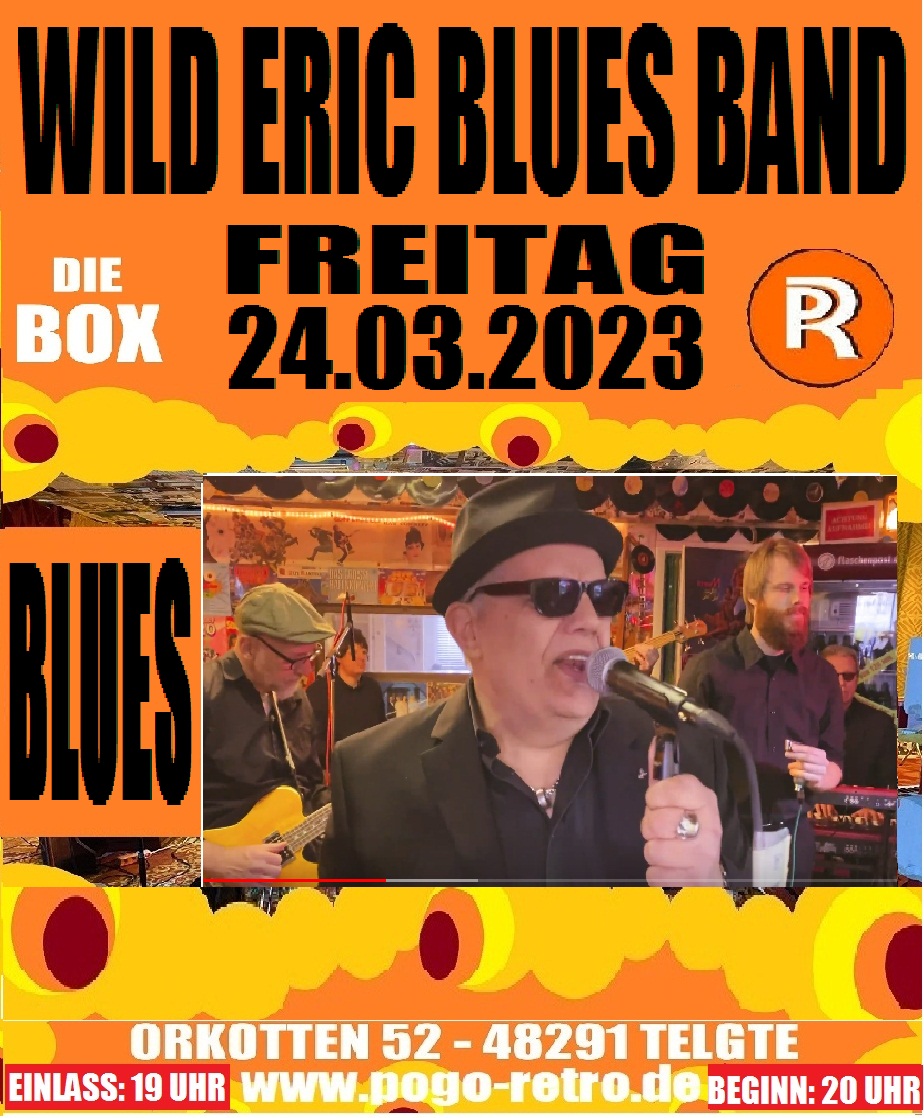 ---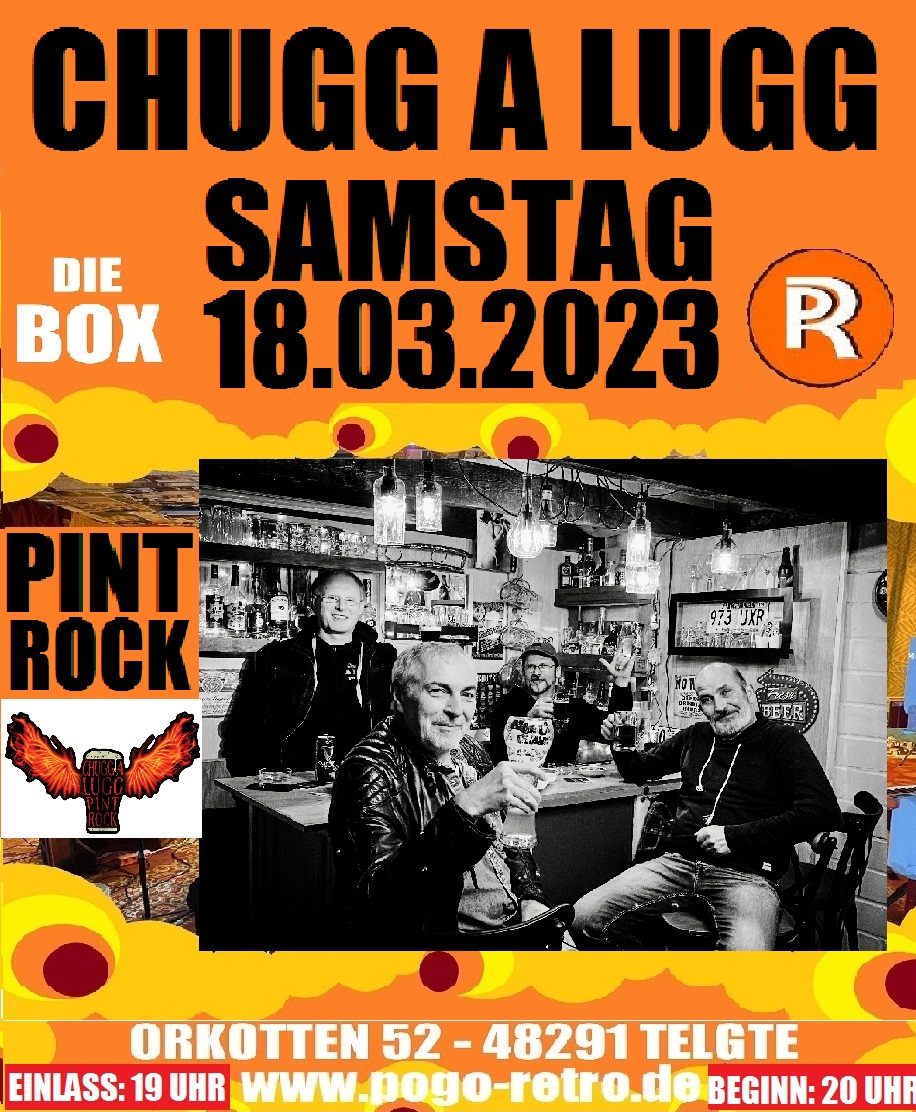 ---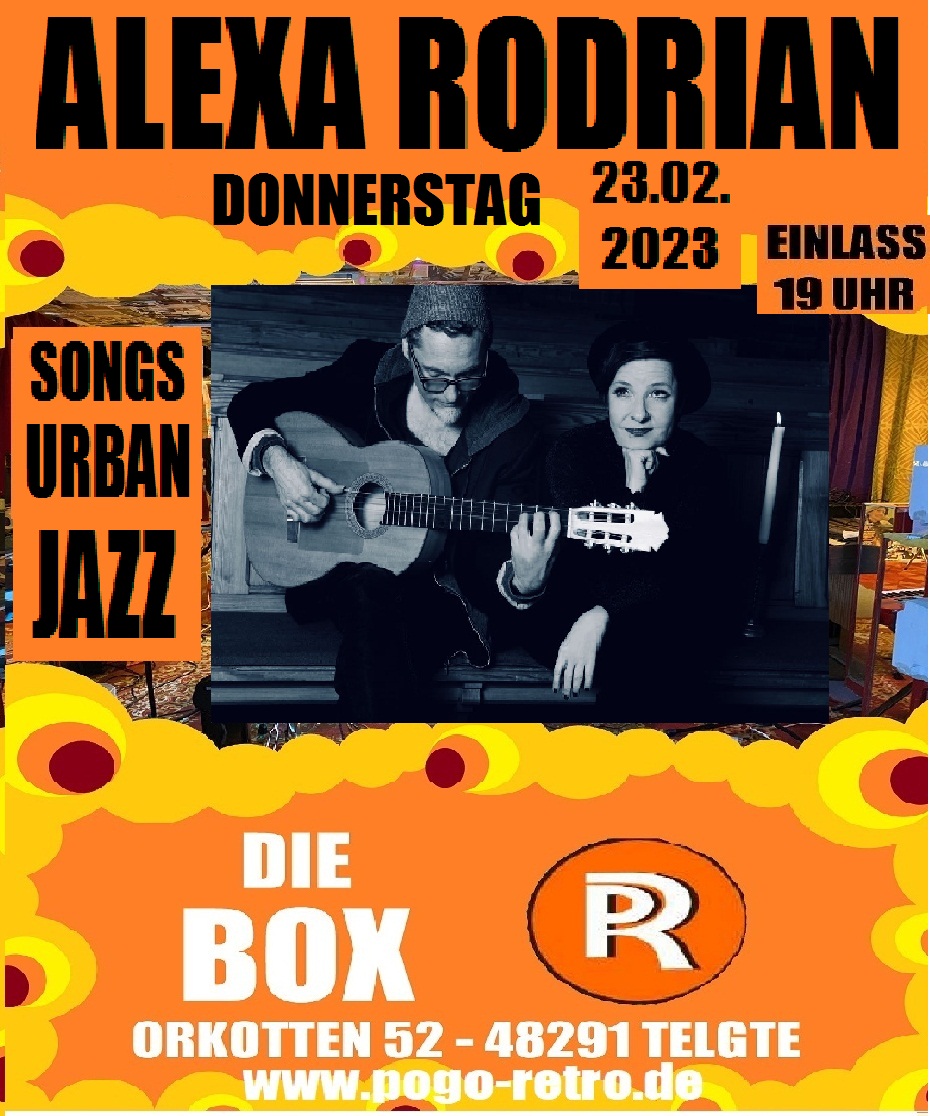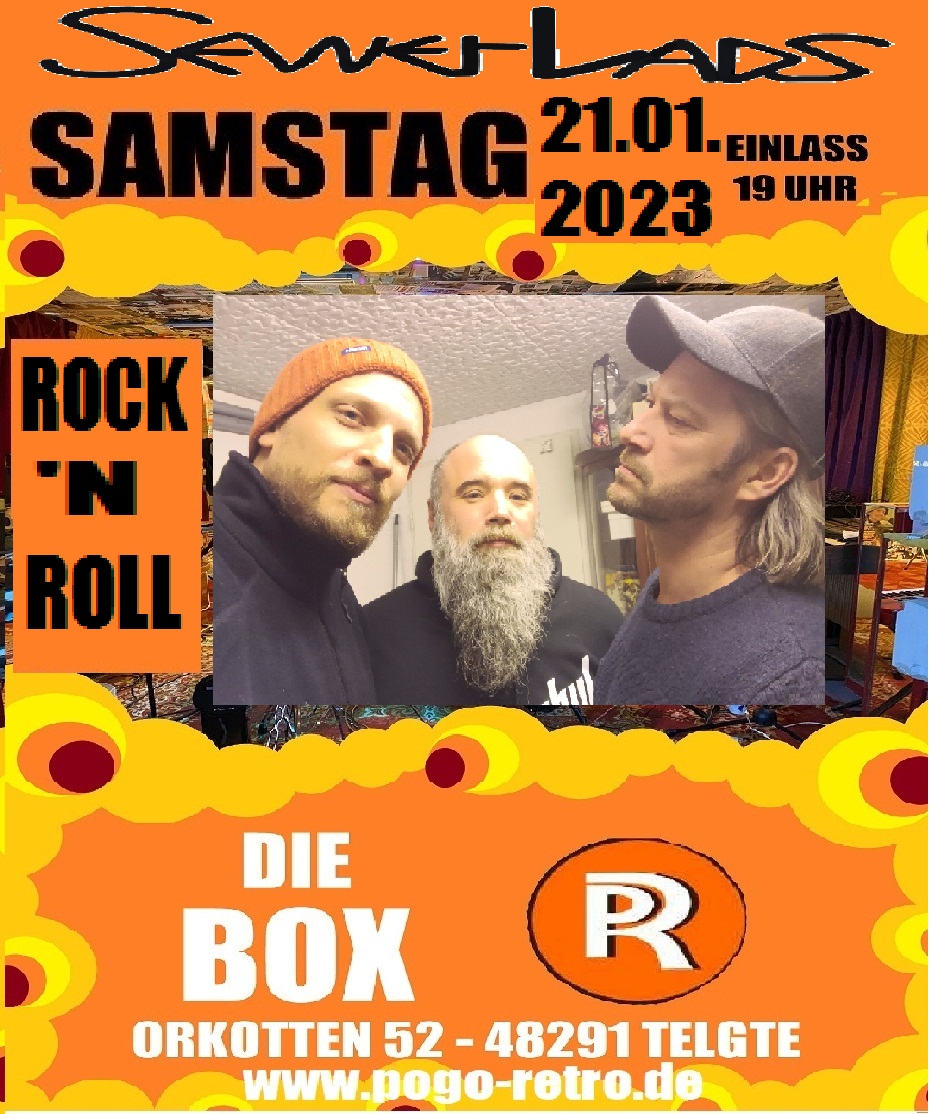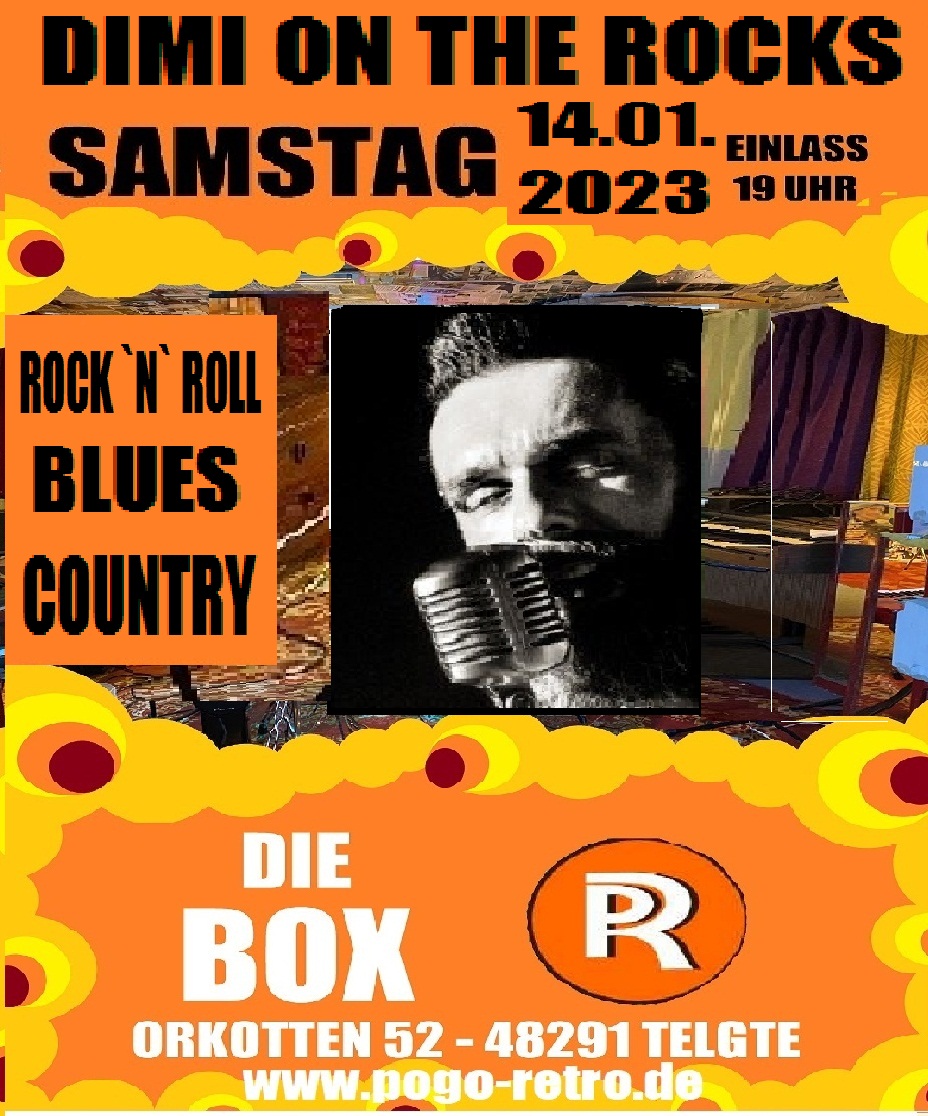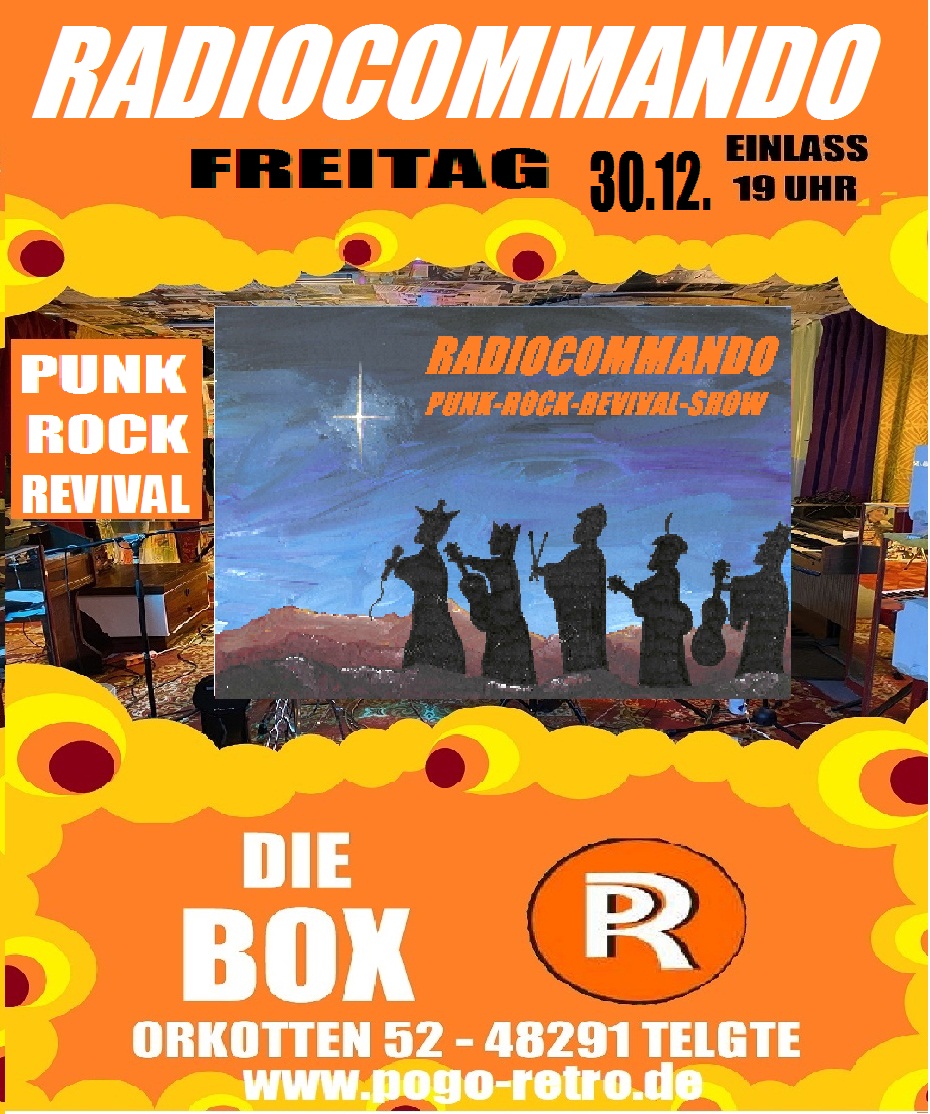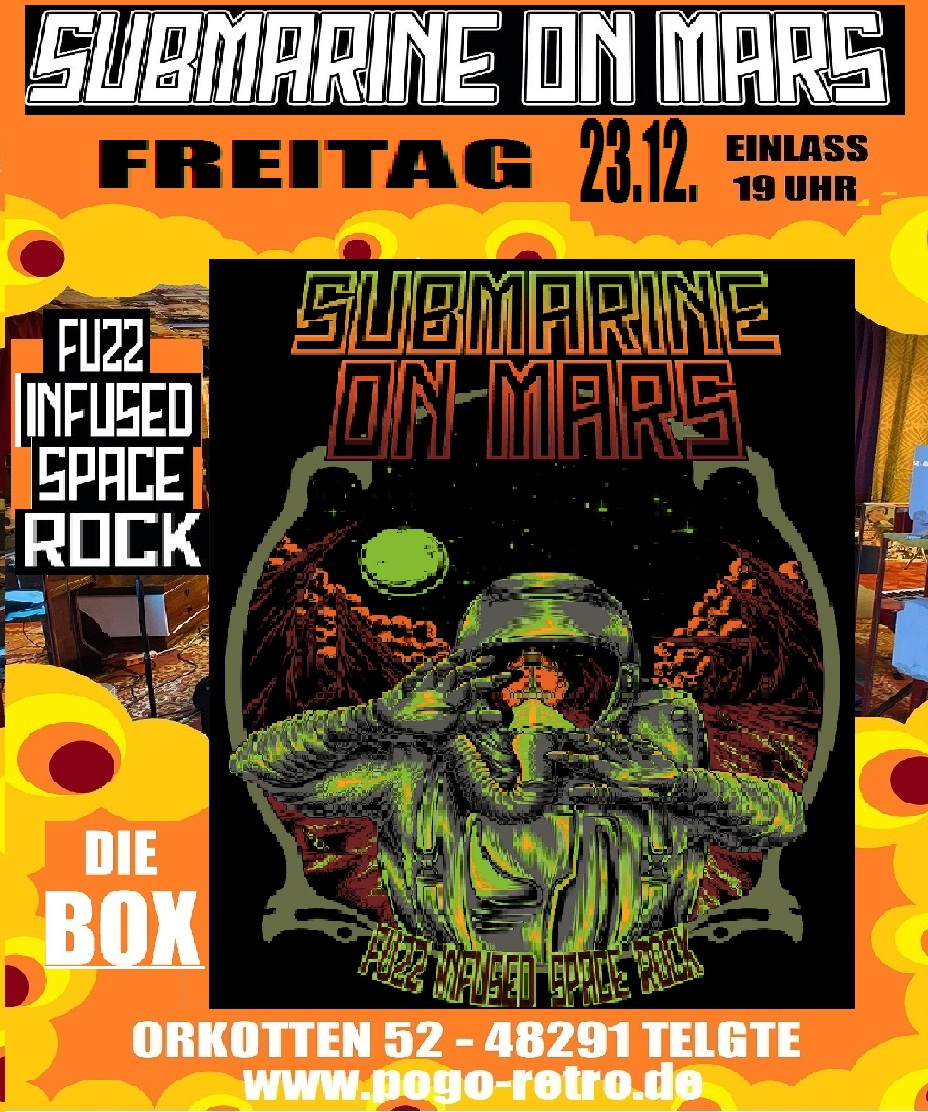 FUZZ INFUSED SPACE ROCK aus dem Ruhrgebiet
---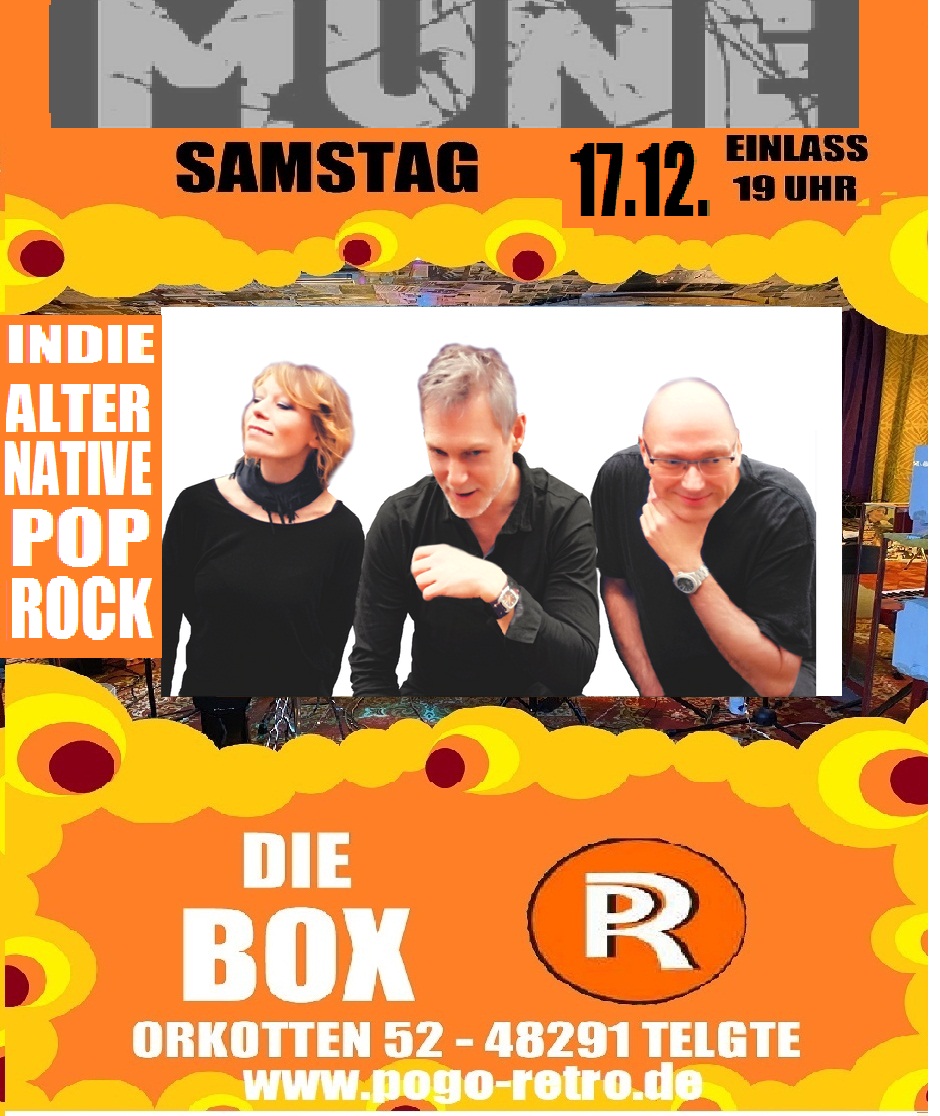 INDIE ALTERNATIVE POP ROCK
aus Dortmund
---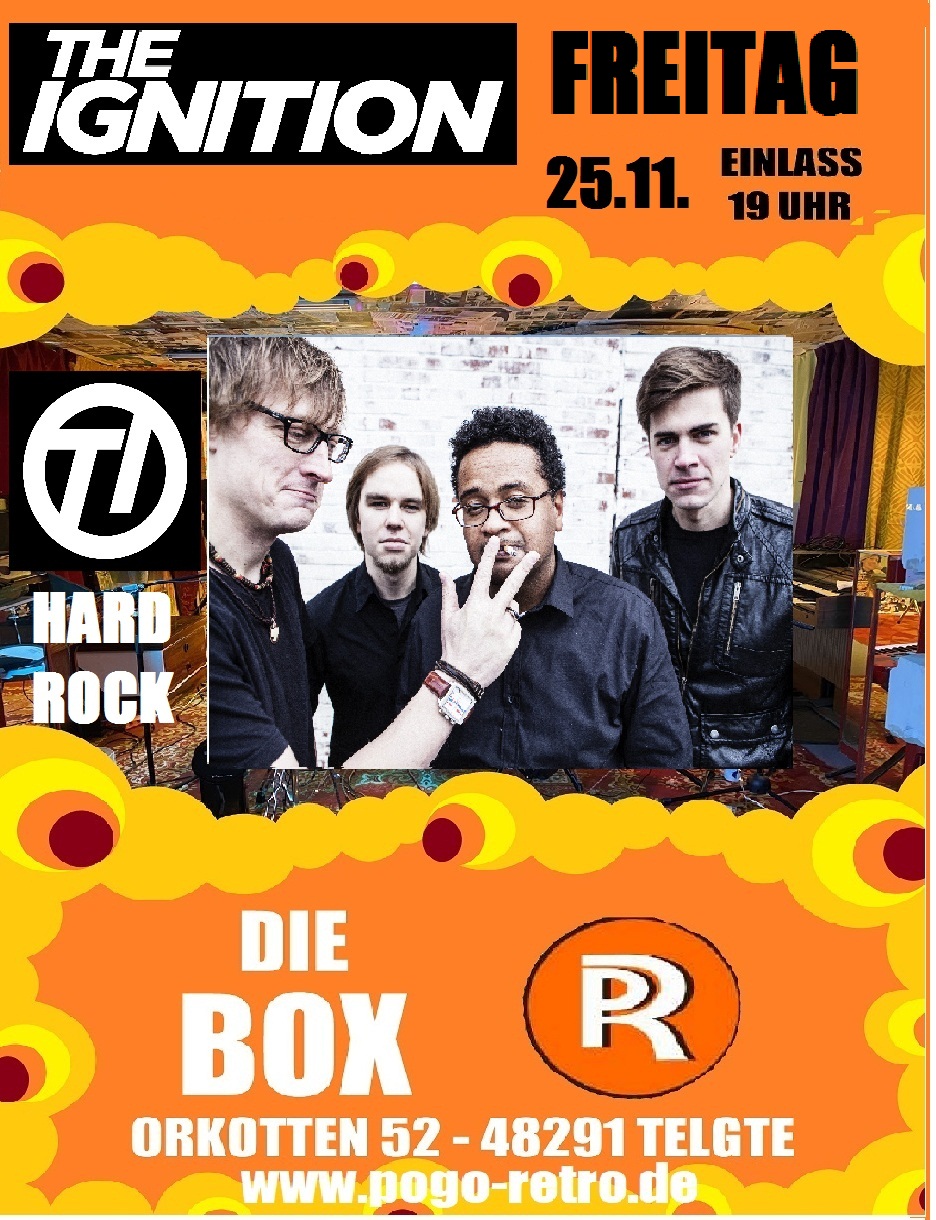 Hard Rock aus Ahlen
---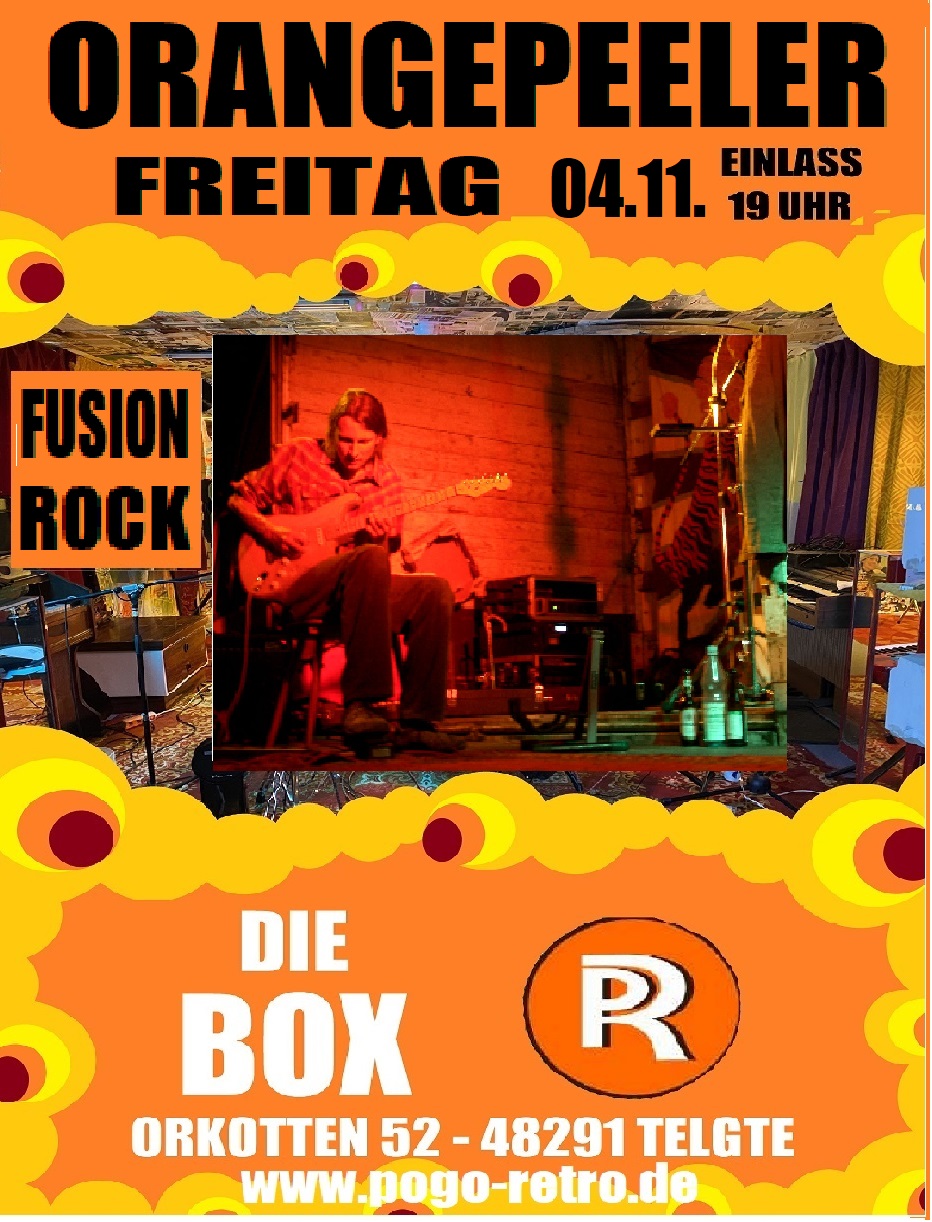 ---
22.10.2022
Fräulein Ingrid aus Stockholm
Handgemachter Arbeiterpop aus Bielefeld
---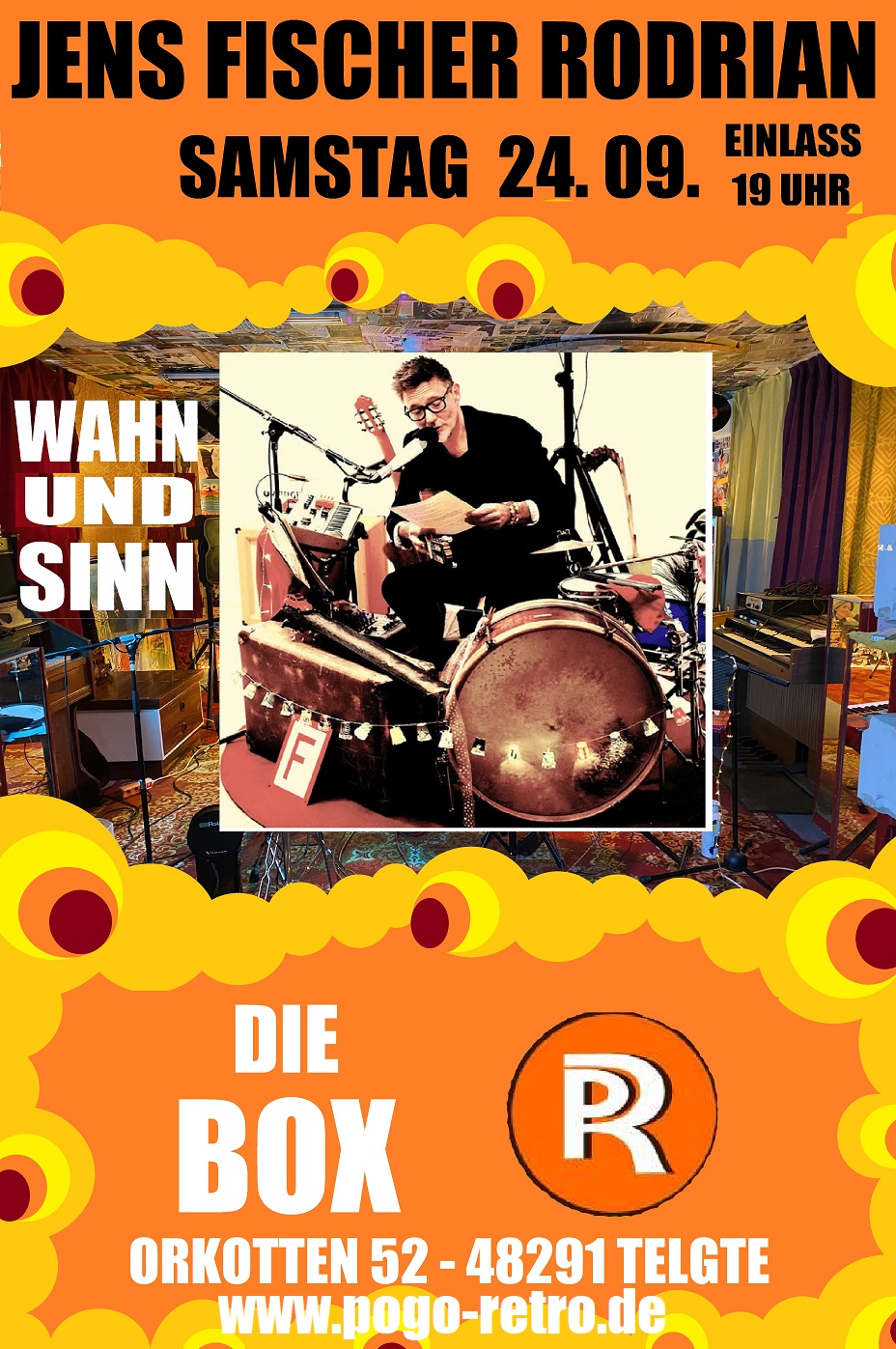 24.09.2022
JENS FISCHER RODRIAN
Poetischer Loopstation Künstler aus Berlin
---
DIE BOX – SHOWCASE FÜR BANDS - RECORDING - VIDEO
LIVE EVENTS – EXKLUSIVE KONZERTE - INTERVIEW

In gemütlicher Vintageatmosphäre veranstalten wir in der BOX
regelmäßig kleine exklusive Konzerte.
Eine Karte kostet 10€ bis ?€ und geht zu 100% an die Künstler.
Für Dich gibt es eine Eintrittskarte und einen Gutschein
im Wert von 10€ :-) Die Konzerte werden in Ton und Bild
aufgezeichnet und auf unserem YouTube Kanal veröffentlicht.

We hold events in the BOX in a cozy vintage atmosphere regular
small exclusive concerts.
A ticket costs 10€ - ?€ and goes 100% to the artists.
For you there is a ticket and a voucher worth 10 € :-)
All concerts are recorded and published on our YouTube channel.


Kartenreservierung :

Diese E-Mail-Adresse ist vor Spambots geschützt! Zur Anzeige muss JavaScript eingeschaltet sein!

e